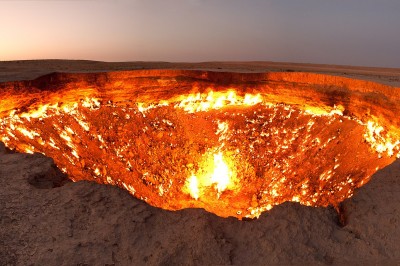 Door to Hell
The Darvaza gas crater (Turkmen: Garagum ýalkymy),[1][2][3] also known as the Door to Hell or Gates of Hell, is a natural gas field collapsed into a cavern located in Derweze, Turkmenistan.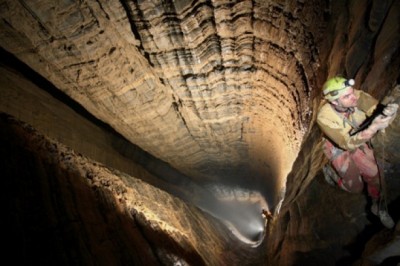 Une petite escapade en Géorgie, ça vous dit?
Un nouveau record de profondeur dans Le gouffre de Krubera-Voronya en Géorgie. Cette cavité naturelle est  la plus profonde du monde. Une expédition int... - Didier Schürch - Google+
St. Pauli Elbe Tunnel
The 426 m (1,398 ft) long tunnel was a technical sensation; 24 m (80 ft) beneath the surface, two tubes with 6 m (20 ft) diameter connect central Hamburg with the docks and shipyards on the south side of the river Elbe.